Submitted by

julie.craik

on Tue, 07/13/2021 - 17:17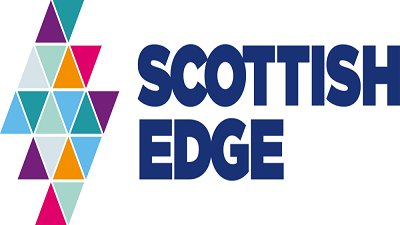 Scottish EDGE Round 18 is currently open for applications and the application window will remain open until 2pm on Tuesday 10th August 2021. With awards of up to £100,000 on offer this could be transformational for any early-stage Scottish business.
The online application form can now be accessed via www.scottishedge.com and in order to be considered for the competition, businesses must complete the online application form and include a link to a 3-minute video pitch presentation before 2pm on 10th August.
Key Updates & Support for Round 18:
R18 Workshop – we will be delivering our Scottish EDGE Round 18 Online Workshop on Tuesday 20th July at 10am which will provide key information for businesses planning on applying for the current round. To book a place on the workshop, businesses can register here
Register for workshop on 20th July 2021.
R18 Prize Pot – we are delighted to announce that the overall prize-pot for Scottish EDGE R18, will increase from the previous amount of around £1m up to £1.5m for the current round, which will enable more businesses to be selected as winners than have been in recent rounds. All prizes in the main Scottish EDGE category will be split 70% Loan / 30% Grant and individual prizes will be on offer up to £100,000. All prizes in the Young EDGE and Wild Card EDGE categories will be 100% Grant
Increase in Young EDGE Prize Pot: thanks to our friends and key funders at Scottish Enterprise we will be doubling the number of winners in the Young EDGE category in Round 18. The number of Young EDGE winners will increase from 7 up to 14, offering even more support for younger entrepreneurs. The core prizes in this category will be £10,000 awards, with two top prizes awards of £15,000 available, with the top prize awards being sponsored by Harper Macleod and Scottish Enterprise.
Special Category Awards – similar to previous rounds of Scottish EDGE, Round 18 will offer a variety of Special Category Awards, which all fall under the main Scottish EDGE category. These awards are: STV Growth EDGE Award (offering an additional prize of £75,000 worth of TV advertising airtime), Industrial Biotechnology EDGE Award (sponsored by IBioIC and recognises the top Biotech business in the competition), Circular Economy EDGE (sponsored by Zero waste Scotland and recognises the top Circular Economy business in the competition) and Creative EDGE (for the top Creative sector business in the competition). There is also a specific category and assessment process for Asset-Locked Social Enterprises, which offers the accolade of Social Enterprise EDGE winner.
R18 Support – in addition to the workshop session detailed above, there is also lots of support available on the Scottish EDGE website including our Competition Brochure (which tells businesses all they need to know about the competition, including details of the assessment criteria), Blank Application Template (this is a word document version of the application form to allow businesses to work on their answers before putting these on to the online portal) and Example 3-Minute Pitch Videos (these show the 3-minute videos submitted by some of our past winners)
Find out more about digital and tech in Dundee and Tayside at Digital Dundee.